Back to List
THE TWINNING PROJECT 5TH STEERING COMMITTEE MEETING WAS HELD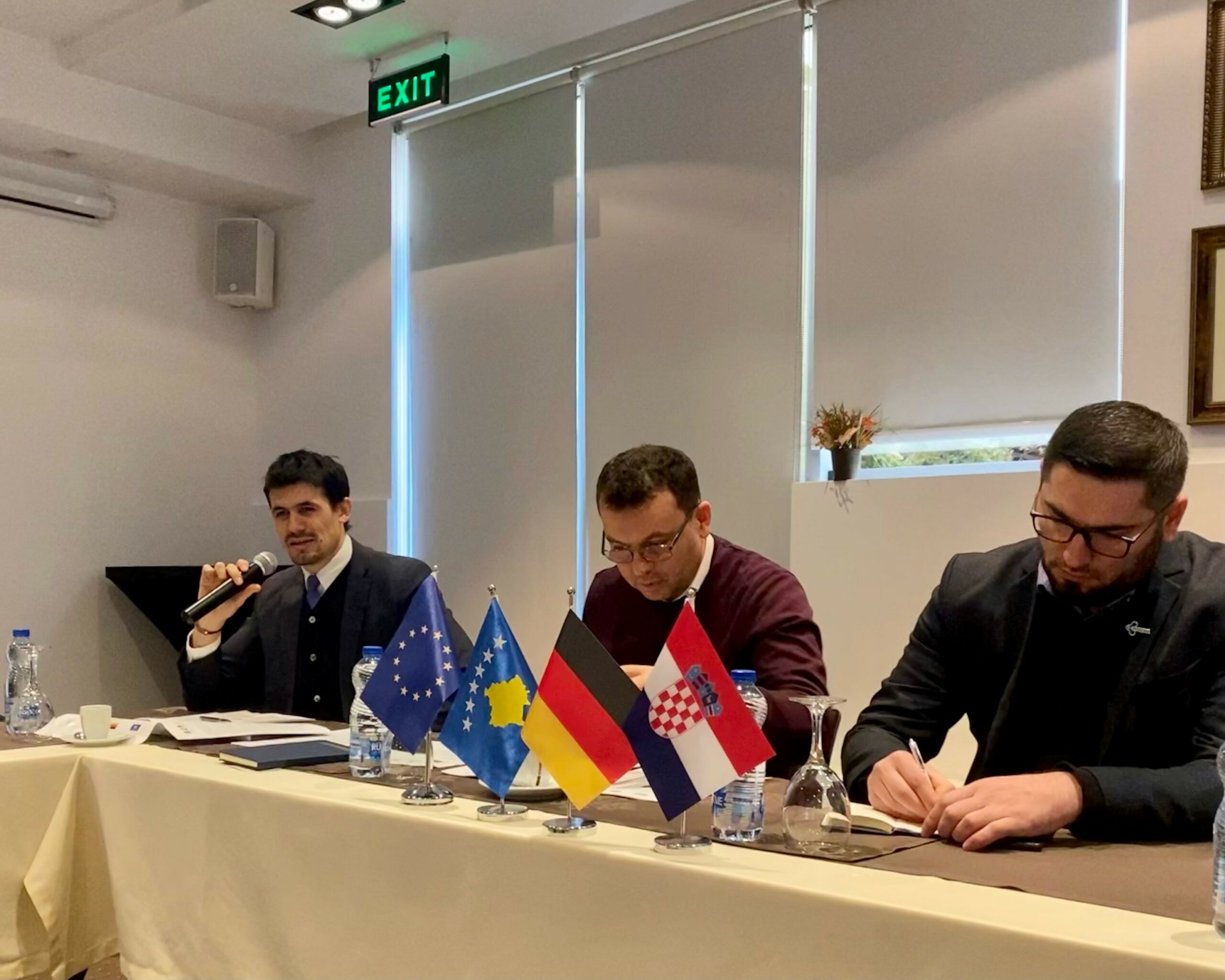 The fifth meeting of the Steering Committee of the EU Twinning Project "Assistance for implementing the Stabilization and Association Agreement – The EU Services Directive 2006/123/EC" was held on 27 January 2022. The meeting chaired by the Secretary General of MIET was attended by key stakeholders involved in the implementation of the project, hence, those […]
The fifth meeting of the Steering Committee of the EU Twinning Project "Assistance for implementing the Stabilization and Association Agreement – The EU Services Directive 2006/123/EC" was held on 27 January 2022. The meeting chaired by the Secretary General of MIET was attended by key stakeholders involved in the implementation of the project, hence, those from Trade Department, Legal Department and European Integration Department of MIET, Agency for Information Society – ASHI, Office of the Prime Minister, leaders and experts from the countries engaged in the project, namely, Croatia and Germany as well as local project staff. The meeting was held in a hybrid form, therefore, some of the participants were physically present whereas others virtually.
The meeting's agenda included discussion on issues such as the approval of the minutes of the last meeting of the Steering Committee, the presentation of the Fifth Quarterly Report of the activities carried out by the project. The Fifth Rolling Work Plan for the next six months was also presented, where the activities to be implemented and the form and timeline of their implementation were discussed, taking into account the pandemic situation.
At this meeting, Point of Single Contact (hereinafter: PSC) was also presented by the economic operator contracted by ASHI, who has developed this service within the eKosova portal. The Point of Single Contact is an electronic window created by the Ministry of Industry, Entrepreneurship and Trade, which aims to facilitate service recipients' access to the service activity and the necessary information. Currently, the initial service will be the license application for the auditor sector https://ekosova.rks-gov.net/Services  as well as information on various legal requirements for other service sectors will be provided. The Ministry of Industry, Entrepreneurship and Trade together with the Agency for Information Society and other relevant ministries is planning to further develop the Point of Single Contact and add more services to digitize administrative processes in other professional sectors.
The meeting resumed with various different discussions and it was agreed that the next Steering Committee meeting will be held at the end of April.